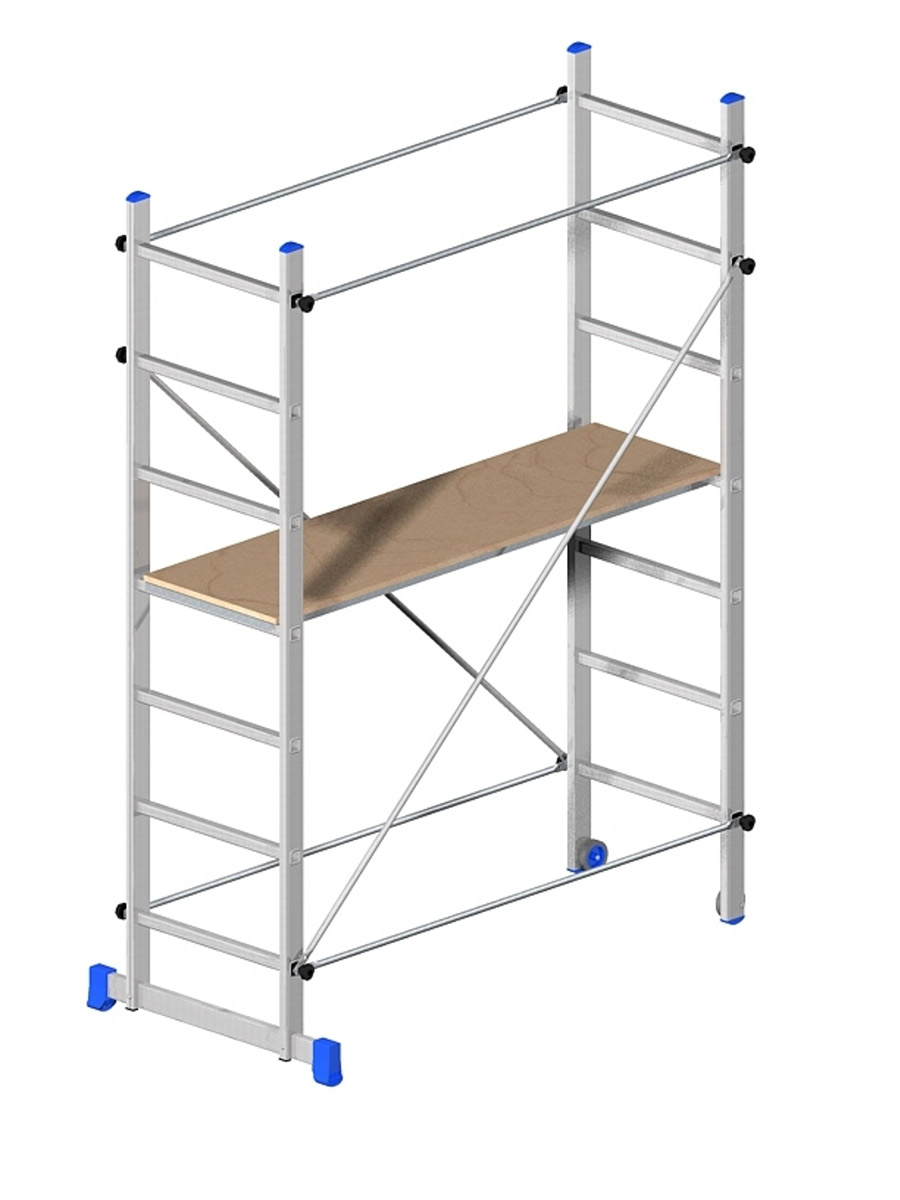 SUPERMINIO
in stock
---
In aluminium. The right sizes for internal work. Needed to paint, apply wallpaper, mount the plasterboard and for various maintenance. Packaged in shrink. Upright in electro welded aluminum 60×25 mm with grooved profile. Rungs 28×28 mm anti-slip surface. Transportable by car.
• Package cm 220x60x15.
• Floor height: m 1,45 Dimensions: m 0,80×1,58×2,20 H Capacity: kg 120.
• Weight: 23.20 kg (including one floor).
• Work plan included.
• With 2 wheels to make it easier to move.
• Anti-tipping stabilizer base.
• Complete assembly instructions.
---
---